Baby Rock Apparel
is an awesome site that sells edgy and cute clothing for your little ones. They have tons of shirts, tutus, accessories, and more to choose from. As some of you already know I am not into traditional culture. I like to be different, everything from music to style. I am my own person. Which is why I love this shop it is perfect for parents, aunts, etc who feel the same way and want to dress their little ones is the cutest edgiest baby gear.
I picked out the red and black tutu. It is rocker chick adorable and perfect for Airi. She is such a little tomboy and right now is going through a I don't wanna wear clothes faze. So getting her in this was a little bit of a hassle, but once I did she looked beautiful!
I love the colors, it reminds me of the Twilight series lol. Once she is a little older I am going to have to do some Twilight themed photos in her tutu. The sizing is perfect I was worried it would not fir her since she is to tiny for her age but it fit like a glove, and it is made of stretchy material so it will grow with her. I love this store and will definitely be ordering things from them in the future.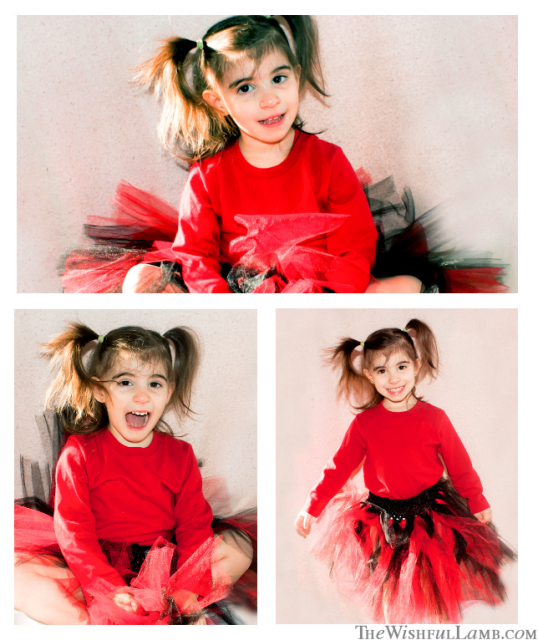 Use coupon code wishfulllamb